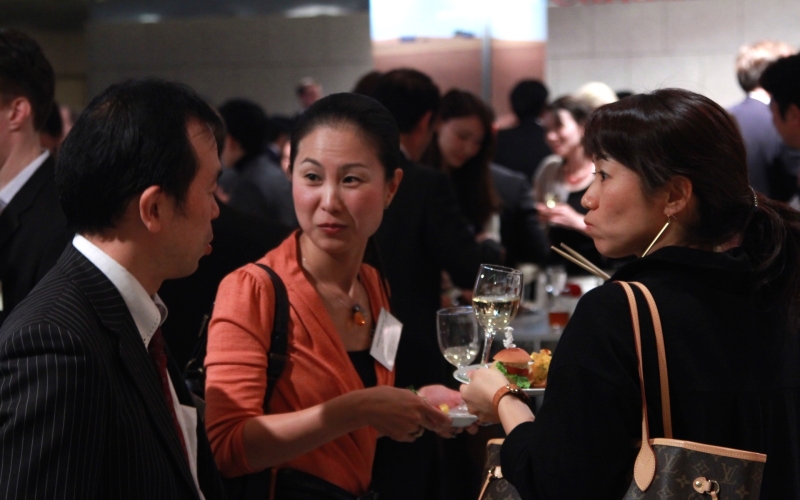 Joint Chamber Bonenkai, 2016
Thank you for joining the CCCJ and our eleven partner chambers at the 2016 Joint Chamber Bonenkai. We had a wonderful evening and have received great and positive feedback from many of you.
Thanks to the generosity of Miyamoto-san, who donated half of her 50/50 winnings, the Bonenkai raised nearly ¥130,000 for the Tohoku Children's Fund. In partnership with Canadian and Japanese companies and home-stay families, the Fund helps to bring high school interns to Tokyo for a one-week internship each spring.  Your generosity is greatly appreciated by the CCCJ and the students of Takata SHS in Rikuzentakata.
(If you or your company are interested in hosting a student for an internship or a home-stay this coning spring, please get in touch with the CCCJ office.)
Thank you also to those who submitted a photo of the Bonenkai through Twitter. The winner of dinner for two at the Grand Hyatt was Yoshinori Yam. Honourable mention goes to Seiya Watanabe of the American Chamber of Commerce in Japan for being our volunteer photographer.
Thank you to all the volunteers from our partner chambers for your outstanding contribution to the success of the Bonenkai. We can't wait to do it all again next year.