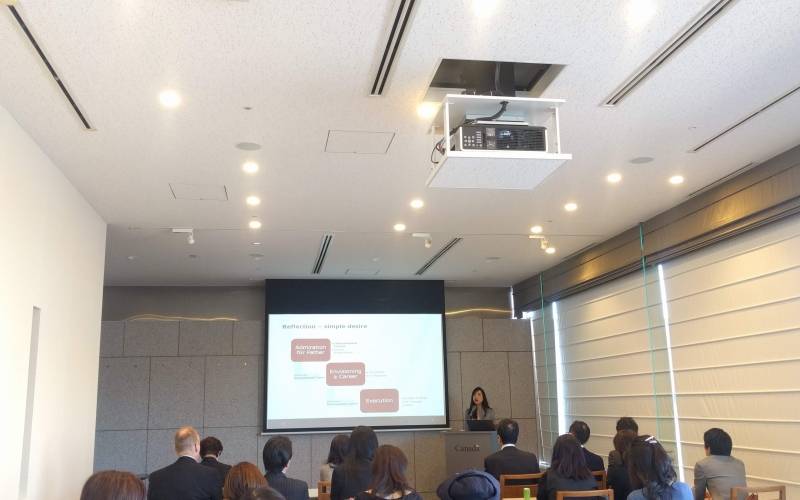 Event report: GDM Lunch Seminar: Career Progression as a woman in Japan
On January 21,  We at the CCCJ were thrilled to have 24 people come listen to Ms. Kiyo Weiss talk about her experience in corporate environment, her challenges and also how to manage best as a working-mother. It was an inspiring talk to learn about her career progression.
Overall, the seminar was a great success and at the end of the event, guests shared their views, opinions and their challenges in their working environment.
The CCCJ would like to thank all attendees for supporting this event, especially Ms. Kiyo Weiss for giving us an interesting speech.
CCCJグローバルダイバシティーワークショップが1月21日に開催されました。
CCCJ理事も務める、ワイス貴代氏(エアカナダ日本・韓国・南太平洋地区統括支社長兼アジア・太平洋地区プレミアムレベニュー本部長)を迎え、今までのキャリアパス、仕事で大切にしていること、経験等とても貴重なお話をしていただきました。
CCCJでは引き続きグローバルダイバーシティーマネージメントのランチセミナーを計画しております。