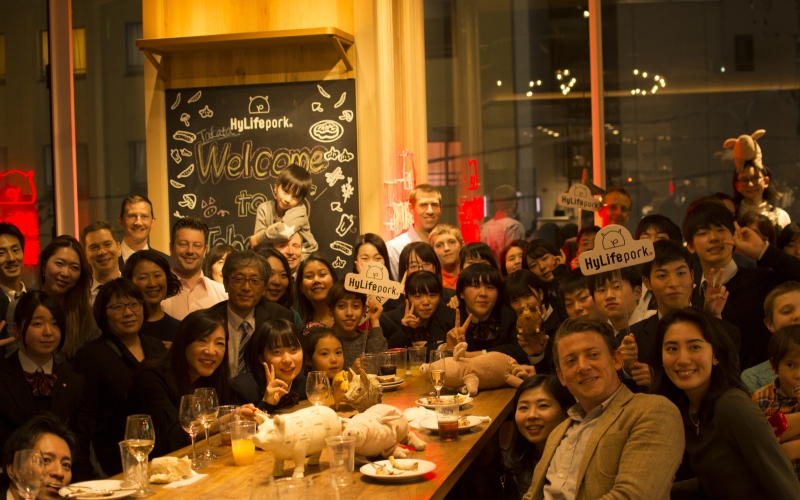 Event Report: 2019 Tohoku internship Youth Project
The 6th Tohoku Internship Project has concluded on Sunday, March 10, as the students from Takata High School headed back to their hometown.
Since 2012, the CCCJ and Ganbatte365 have been active in organizing the program, which welcomes high school students from Rikuzentakata for a week-long internship and homestay experience in Tokyo.
This year, there were 14 students participating in the program.
Intern students were allocated to companies in a diversity of fields from flight training and insurance company to government and hospitality industry.
On March 8 th in the evening, we celebrated the conclusion of the students' internship by throwing a party at the Hylife Pork Table restaurant in Daikanyama.
The students gave short presentations about their experiences over the week, many of which showed exceptional maturity and insight. 
After the event, the students had a free day on Saturday to spend with their classmates and host families. On Sunday, there were some tearful goodbyes on the shinkansen platform at Tokyo station.
CCCJ and Ganbatte 365 would like to thank all participating companies, host families and the students.