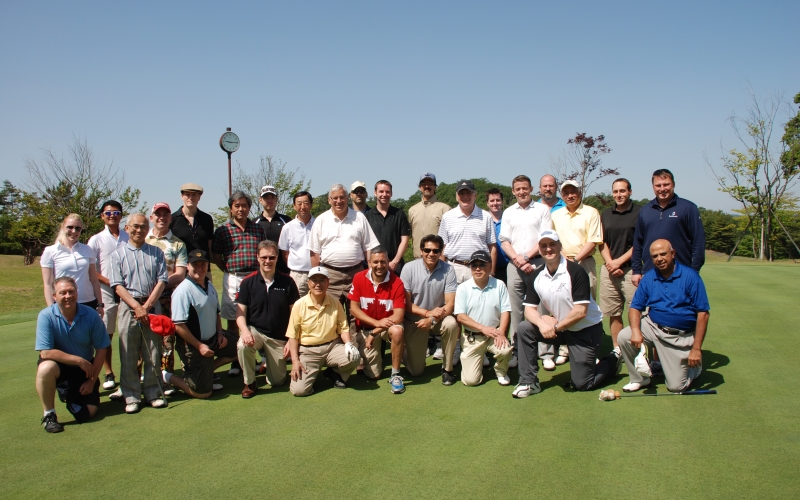 CCCJ 13th Annual Golf Tournament
On May 24th - 28 CCCJ Members and guests participated in our 13th Annual CCCJ Golf Tournament at the beautiful Tsutsujigaoka Country Club in Tochigi Prefecture. The weather was perfect for a great round of 18 followed by a fun after party and awards ceremony.
Special thanks to the CCCJ Golf Committee, all sponsors for the day including our Grand Sponsor: Southwestern Ontario Marketing Alliance. Thank you as well to our gracious hosts Tsutsujigaoka Country Club. 
We look forward to next year's event.
Congratulations to all participants including this year's winners:
13th Best Net: Takuya Terunuma
Best Dressed Golfer: Thomas Zaleski
"Boobie": Tadamichi Furuta
Nearest to the Pin: Ishu Chugani & Mackenzie Clugston
Longest Drive: Ken Kato & Dan Mathieson
Second Lowest Net: Ishu Chugani
Best Foursome: David Anderson, Ron Huber, Randy Mattice, Kale Brown
Winner (Lowest Gross): Dan Mathieson
Winner (Lowest Net): Dan Mathieson