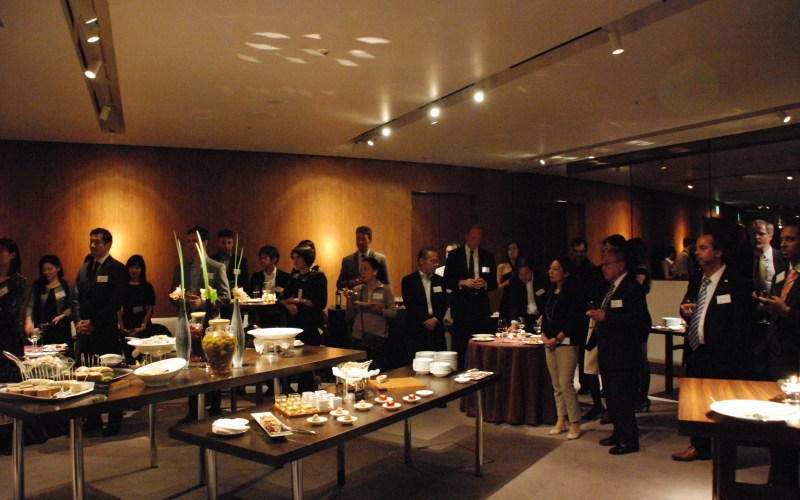 Canadian Thanksgiving Reception Report
Following October's joint Board & Committee meeting, the CCCJ welcomed over 50 Members and guests to the Canadian Thanksgiving Reception. Although the turkey was quick to go, there was plenty of food and drink to be had for all. Aside from the Thanksgiving effect of the reception, participation by 2 of the CCCJ's Honorary Board of Advisors was made. Both Sadaaki Numata & Yoshio Nakatani made brief presentations on their relations with Canada and desires to strengthen the CCCJ. Congratulations to sparkling wine winners Kazuko Hayashi and lucky Tomomi Fukakusa. 
November's Mixer to be announced shortly - stay tuned!