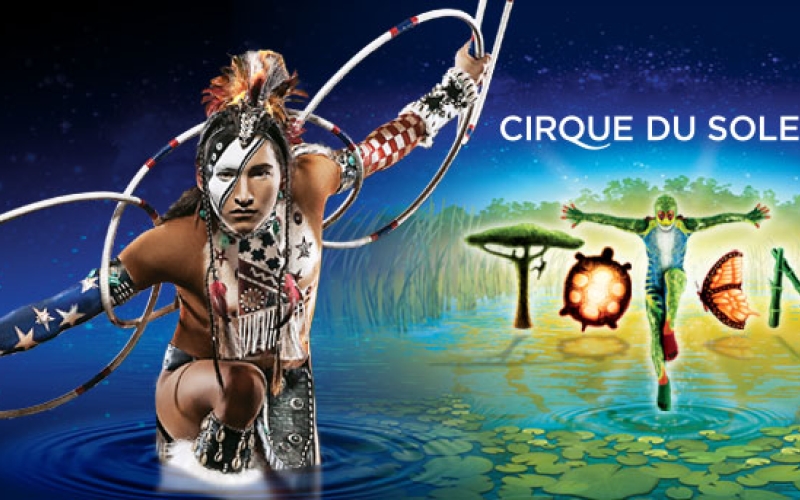 TOTEM - Cirque du Soleil Japan Tour
Cirque du Soleil is coming to Japan with yet another spectacular show - TOTEM.
"TOTEM follows the human species from original amphibian state to ultimate desire to fly. The characters evolve on a stage, evoking a giant turtle, the symbol of origin for many ancient civilizations. TOTEM explores the ties that bind Man to other species, his dreams and his infinite potential."
The Japan tour will run at the following dates and locations:
TOKYO - Odaiba Big Top (02/03/16 - 06/26/16)
OSAKA - Nakanoshima Big Top (07/14/16 - 10/12/16)
NAGOYA - Nagoya Big Top (From 11/10/16)
FUKUOKA - Fukuoka Big Top (From February 2017)
SENDAI - Sendai Big Top (From April 2017)
For more information, please consult the following link: http://totem-jp.com/
「トーテム」とは
人の好奇心・欲望・情熱を追い求め、人類の誕生から現在、そして未来へと数億年の旅を続ける、"不可能を可能にする人類の進化"をテーマにした壮大な物語である。
ラスベガスで大ヒット中の『KA』の演出家 "ロベール・ルパージュ"が創り出す、幻想的でアートな世界観、最新技術で七変化するステージ。
世界最高峰のサーカス集団が魅せる人間の限界を超えた究極のアクロバット、それらがステージ上で融合することで、人々に感動を与え、その感動が人々を進化させます。
2010年の初演以来、オーストラリア、カナダ、ニュージーランド、オランダ、イギリス、アメリカ、シンガポールの7カ国31都市で300万人以上を魅了してきました。
今までに経験したことが無い感動を呼び起こします。
東京 ー お台場ビッグトップ  2016年2月3日(水)~ 2016年6月26日(日)
大阪 ー 中之島ビッグトップ 2016年7月14日(木)~ 2016年10月12日(水)
名古屋 ー 名古屋ビッグトップ 2016年11月10日(木)~
福岡 ー 福岡ビッグトップ 2017年2月~
仙台 ー 仙台ビッグトップ 2017年4月~