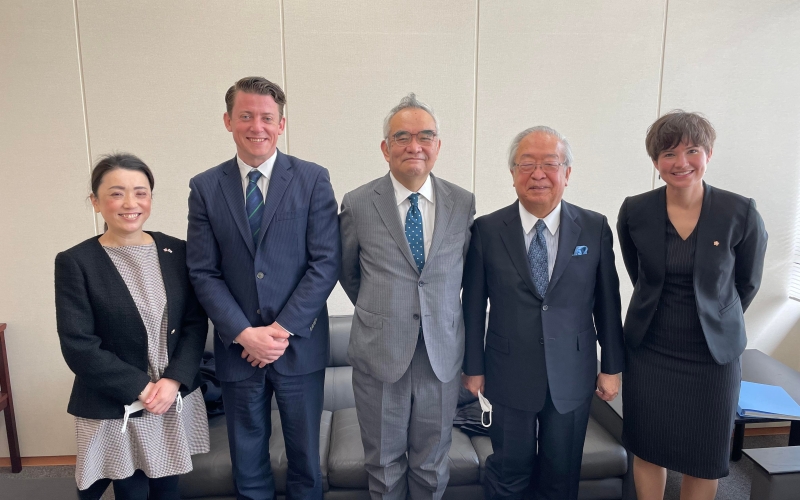 Meeting with Ambassador Kanji Yamanouchi
Thanks to the coordination of Former Ambassador Sadaaki Numata, Chairman of Honorary Board of Advisors, CCCJ Chairman David Anderson,
Vice Chair Annamarie Sasagawa, and Executive Director Noriko Ishida visited the Ministry of Foreign Affairs to meet and greet newly appointed 
Japanese ambassador to Canada, Kanji Yamanouchi in March. We exchanged views and discussed what we can do to strengthen the relationship between Canada and Japan.
The CCCJ wishes for Ambassador Yamanouchi's smooth transition.