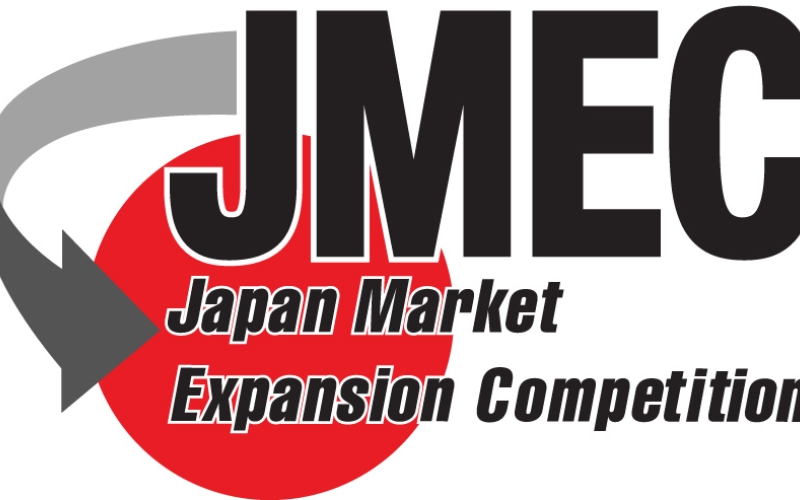 Dear CCCJ Member,
Are you looking for opportunities to improve your employees' business skills and enhance their operational abilities in a multicultural environment, at a very reasonable cost?
Does your company intend to expand in the Japanese market? Do you need a fresh look at one of your existing business activities?
JMEC can help you.
The Japan Market Expansion Competition (JMEC) is an English language training program that can train your employees in business planning skills applied to real products and services that companies want to introduce or expand in the Japanese market.  17 foreign chambers of commerce in Japan support JMEC.  Chamber members provide business projects for participants to work on (after they have learned the market research, financial modeling, project management, interviewing techniques, and reporting skills).  JMEC participants work together in teams of five or six, supported by a team mentor and financial consultant, to write a business plan for their assigned project client.
For a fraction of the cost of hiring outside consultants, participating companies (Project Clients) receive a well-researched, tailor-made business plan that addresses their specific business objectives in the Japanese market.
For detailed information about the program see http://www.jmec.gr.jp, or contact JMEC Program Director Pierre Couret at info [at] jmec.gr.jp or 03-5562-1444.
The application deadline for participants (trainees) is October 31, 2012 and November 30, 2012 for project clients.
Best regards,
Pierre Couret
Program Director
Japan Market Expansion Competition
1F Place Canada
7-3-37 Akasaka, Minato-ku
Tokyo, 107-0052
Office: 03-5562-1444
http://www.jmec.gr.jp