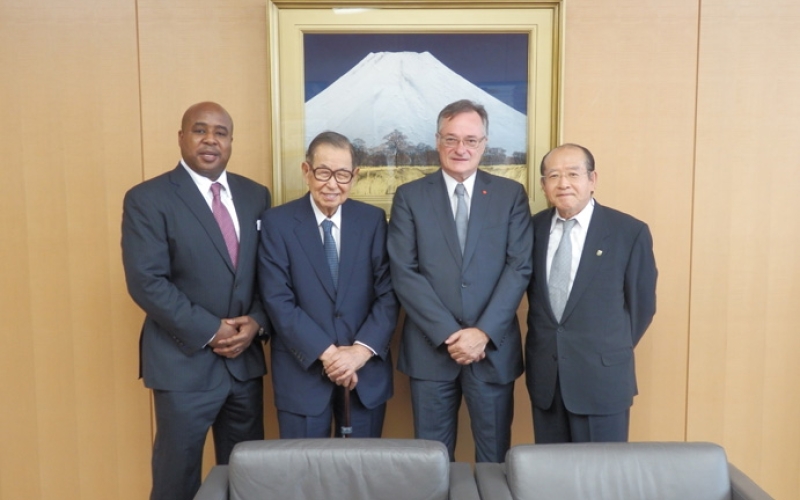 CCCJ meets with Founder of Seven & I Holdings Co., Masatoshi Ito
CCCJ Chairman Wilf Wakely, Governor Stephen Huggins and HBA member Nobuo Nakazawa met with Seven & I Holdings Co. founder Masatoshi Ito on Sept. 18.
Seven & I owns a number of Japan's most prominent brands, including Ito-Yokado superstores, the Sogo and Seibu department stores, Denny's, Loft, and of course the world-famous 7-Eleven. The company boasts a chain of 51,600 stores worldwide, 477 of which are in Canada. Last year, group sales were ¥8.5 trillion (about $85 billion).
The Sept. 18 discussion covered a lot of ground, including the potential Japan-Canada Economic Partnership Agreement (EPA), transfer pricing, Canada's attractive tax rate, the 2020 Olympics, and the work of the CCCJ.