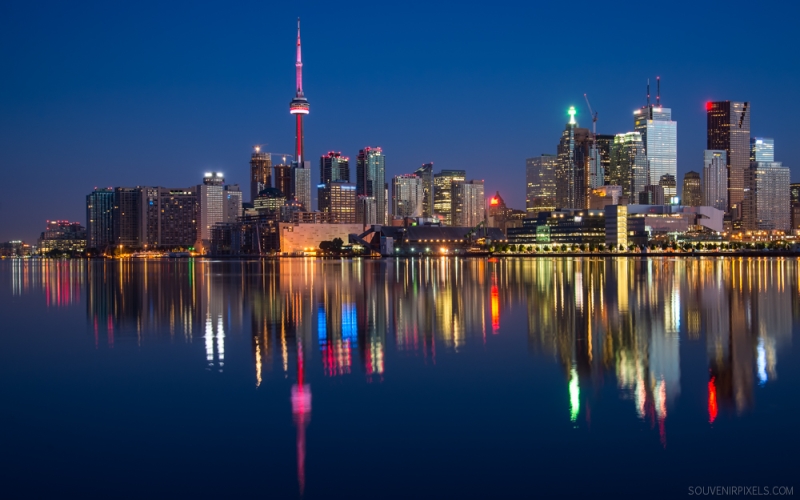 Japan Chamber of Commerce and Industry - Seminar on Canada
Japan Chamber of Commerce and Industry - Seminar on Canada
Free for first 20 CCCJ members to register; event is valued at JPY 10,000
On March 20th, as part of the Japan-Canada Chambers Council, the Japan Chamber of Commerce and Industry (JCCI) and the Canadian Chamber of Commerce in Japan (CCCJ) will host a seminar on the Canadian economy (national and provincial) and recent trends in Japanese business in Canada. The seminar is open to the JCCI's membership, and is geared primarily towards small and medium-sized enterprises.  
Event Details: 
Date: March 20th 
Time: 14:00 - 16:00
Cost: Free for first 20 registrants, JPY 10,000 for CCCJ members after that
Agenda:
Recent Economic Conditions in Canada and Canadian-Japanese Relations (Mr. Junichiro Kuroda, Trade Policy Bureau, METI) (14:00-14:30)
Trends of Japanese Companies in Canada (Ms. Rika Ando, North America Section, JETRO) (14:30-15:00)
Economics and Industry in the Canadian Provinces (15:00-15:50)
Embassy of Canada in Japan (Ms. Andrea Clements, Counsellor, Investments and Energy) (opening remarks)
British Columbia (Mr. Avrom Salsberg, Managing Director, British Columbia Trade and Investment Office) (10-15 minutes)
Alberta (Mr. David Anderson, Managing Director, Alberta Japan Office) (10-15 minutes)
Ontario (Mr. Robert Ulmer, Managing Director, Ontario International Marketing Centre) (10-15 minutes)
Quebec (Mr. Mohan Patel, Representative Director, Invest Quebec) (TBD)
To register for this event, please contact us via e-mail at admin [at] cccj.or.jp. 
Click here for the event details (available only in Japanese) 
北米ビジネスセミナー
日本とカナダの商工会議所協議会の一部として、日本商工会議所とカナダ商工会議所が提携により「カナダの注目産業と日本企業のビジネスチャンスセミナー」が3月20日に開催されます。
本セミナーでは、カナダの経済情勢や各州の主要産業や特徴を紹介するとともに、今後注目すべき産業やビジネスチャンスに触れ、日本企業、特に中小企業にとってカナダとの貿易・投資および技術提携等の機会拡大の可能性を探ります。
イベント概要:
・日時:2015年3月20日
・時間:14:00 - 16:00
・場所:丸の内二丁目ビル5F「会議室D」 (地図: http://www.tokyo-cci.or.jp/about/map/)
・申込方法:1.インターネットで「東商イベントカレンダー」を検索→2.左上にあるカレンダーで3月 20 日の欄をクリック→3.一覧から本イベントを選択し、お申込みください→4.必要事項のご入力・送信後、貴メールアドレス宛にお申込み確認メール(自動返信)が届きます。同メールが届かない場合は、弊所が申し込み情報を受信できていない可能性がございますので、お早めにご連絡ください。
*定員は80名となっており、定員に達し次第締め切らせていただきますのでお早めにお申し込みください
プログラム内容 ※すべてのプログラムを日本語で行います。
Ⅰ.14:00-14:30「最近のカナダ経済と日加関係」
講師:経済産業省 通商政策局 米州課 課長 黒田 淳一郎 氏
Ⅱ.14:30-15:00「カナダ進出日系企業の動向」
講師:JETRO 海外調査部 北米課 安東 利華 氏
Ⅲ.15:00-15:50「各州の経済・産業等の紹介」
挨拶:在日カナダ大使館 参事官(投資・資源エネルギー部)アンドレア・クレメンツ 氏
講師:①在日ブリティッシュコロンビア州政府事務所 代表 アブロム・サルスバーグ 氏
②アルバータ州政府在日事務所 駐日代表 デイビッド・アンダーソン 氏
③オンタリオ州政府在日事務所 駐日代表 ロバート・アルマー 氏
④ケベック州政府在日事務所 (調整中)
What is the Japan-Canada Chambers Council?
Launched in 2014, the Japan-Canada Chambers Council is a platform to build relationships, share knowledge and advocate policies to support bilateral trade and investment. It does this through joint events, delegations, research, public statements and meetings with policymakers. Housed in the Canadian Chamber of Commerce and Japan Chamber of Commerce & Industry, the Council includes senior executives from leading member companies in both groups. Leadership is provided by two national chairs: Mr. Shoei Utsuda, Global Chairman of Mitsui & Co., Inc (Japan) and the Hon. Perrin Beatty, President & CEO, Canadian Chamber of Commerce (Canada).
Past activities
"Building the Future through Partnership"

, First Commemorative Symposium of the Japan-Canada Chambers Council, Tokyo, November 5, 2014
Roundtable with Ian Burney, Assistant Deputy Minister, Trade Policy & Negotiations, DFATD & Chief Negotiator, Canada-Japan EPA, Vancouver, April 15, 2014
Roundtable with Cam MacKay, Director General, Trade Negotiations, DFATD & Co-Chair, Canada-Japan EPA, Toronto, December 9, 2013

2013 Canada-Japan Trade Symposium

, Toronto, April 25, 2013
Resources and media
Key event participants:
***
Please take a minute and like us on our Youtube, LinkedIn, Facebook and Twitter accounts
Event Details
March 20 (Fri)


Registration Closed
05:00 ~ 07:00
丸の内二丁目ビル
5th floor of Marunouchi 2-chomebldg. 2-5-1 Marunouchi, Chiyoda-ku
As outlined above
Registration is Closed