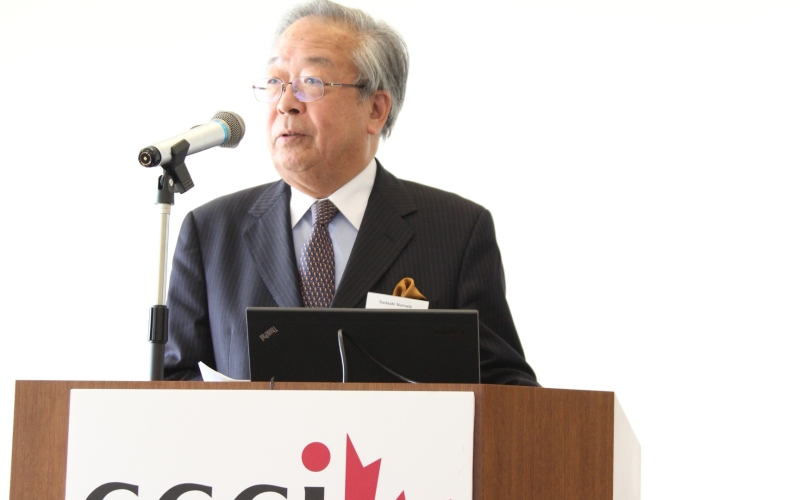 Former Japanese Ambassador to Canada Sadaaki Numata to address CCCJ Members and McGill MBA Students
On the occasion of the first overseas study trip from McGill MBA students in Montreal, the CCCJ and McGill MBA Japan are honoured to welcome Ambassador Sadaaki Numata to a special luncheon presentation on Tuesday, May 7th at the Embassy of Canada in Tokyo.
With the movement towards the Canada-Japan EPA and a recent surge in bilateral trade and investment, Ambassador Numata will speak on his experience as Ambassador of Japan to Canada as well as provide his outlook on the Canada-Japan relationship and the opportunities for moving forward.
Spea

ker:
Sadaaki Numata served as  Japanese ambassador to Canada from 2005 to 2007. Upon retirement from the foreign service, he was Executive Director, Japan Foudation Center for Global Partnership from 2007 to 2009. He is Advisor to KAJIMA Corporation, and is Chairman of the Honourary Board of Advisors, CCCJ.
Event Details
May 07 (Tue)


Registration Closed
03:15 ~ 04:45

Embassy of Canada to Japan
7,000 yen
Registration is Closed