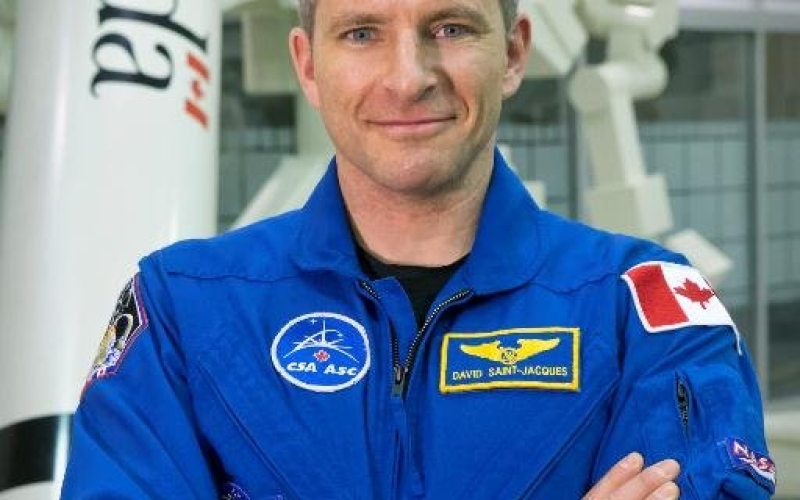 From Canada to the International Space Station, a presentation by David Saint-Jacques
From Canada to the International Space Station - A presentation by David Saint-Jacques
In May 2016, the Canadian Space Agency announced that Canadian Astronaut David Saint-Jacques was selected as a member of the November 2018 expedition 58/5 to the International Space Station.
Since 1984, when Marc Garneau became the first Canadian in space, eleven Canadians have flown on US NASA Space Shuttles and on Russian Soyuz rockets in 15 missions.
David Saint-Jacques will be the 12th Canadian to do so and is undertaking a two and a half year training to prepare him for his six month stay on the ISS. He is in Japan to attend training at the Japan Space Agency (JAXA) and will be giving a presentation to CCCJ members and their families on his adventure from a Saint-Lambert, Québec, upbringing to obtaining one of the most prestigious and dangerous job on (or off) the earth.
Please come with your family to meet and hear David speak on Saturday June 4th from 10:00 to 12:00 in Gaienmae at Neuro-Café, 2F 2-13-2 Jingumae, Shibuyaku, Tokyo.
Event Details:
Time: Saturday June 4th, 10:00 to 12:00
Location: Gaien mae Neuro Café
Limit : 30 people.
Room fee : JPY 1000 per adult, JPY 500 per child.
Address: 2F 2-13-2 Jingumae, Shibuyaku, Tokyo
Tel: :080-4171-1330 
** Please complete the registration transaction below. This is solely for registration purposes. Payment will be collected at the event.
To confirm registration, please send a screenshot of the completed transaction to renaud.deronzier [at] cccj.or.jp () 
***
The CCCJ is proud to celebrate 40 years of Partnership with Air Canada, its longest serving Corporate Sustaining Member.
***
Please take a minute and download our digital app, The Canadian and like us on our Youtube, LinkedIn, Facebook and Twitter accounts
***
Event Details
June 04 (Sat)


Registration Closed
01:00 ~ 03:00
Gaien mae Neuro Café
〒150-0001 東京都渋谷区神宮前2丁目13−2 2F Tokyo, Shibuya, Jingumae, 2 Chome−13−2 〒150-0001
Adult: ¥1,000 ; Child: ¥500
Registration is Closed