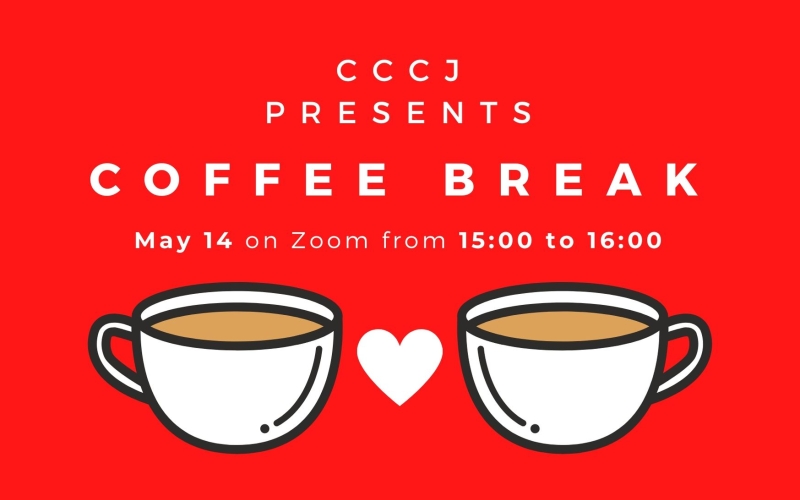 Virtual Coffee Break Vol. 1
Join Us for a Cup of Coffee!
The CCCJ is calling for members to brew a pot of coffee, grab a cup, and sit down with us and relax a bit to discuss business during COVID-19, the most recent episode of Letterkenny, how proud we are of Air Canada helping ship PPE, or any other topic that comes to mind! 
No agenda, no dress code, and no risk of contracting or spreading Coronavirus, simply login and join us with a cup of coffee to catch up with us and other members!
This event will be hosted using a Zoom conference room. Once you register for the event, we will send you the login details.
If you have any questions or concerns about using the platform, please get in touch and we can work it out together!
*Note*
We will limit the registration for 20 guests
Event Details
Free
Registration Closed
15:00 ~ 16:00
Zoom
Free
Registration is Closed