2021 Election Nominees
Candidate Profiles for CCCJ Board of Governors 2021-2023 Term
The following 13 candidates have been nominated for election as Governor.
David Anderson
Dear CCCJ Members!
David Anderson here and I am excited to announce my running for the position of Chair of the CCCJ.
My professional career over the past 15 years has been focused primarily on Canada-Japan bilateral business development, which is in fact exactly the mandate of the CCCJ. During this time, I have served as the Managing Director of the Alberta Japan Office for 7 years, the Executive Director of the CCCJ for 3 years, and prior to that, 5 years in business development with JETRO in Canada.  
I have been on the CCCJ Board for the past 4 years, with the most recent 2 serving as Vice Chair and the prior 2 as a Governor. Working with the Board and our office over the past 4 years carrying out the activities of the CCCJ and serving our Members has provided great satisfaction for me personally and professionally. During this time, I have been engaged with the Golf, Events, Membership, Nominations and External Relations Committee, among others. Now, I wish to engage further and hope to seek your support in making the Chamber stronger and Canada-Japan ties closer.
As Chair my main priorities will be to serve our Members and raise the profile and recognition of all things Canada in Japan. As I am sure many members can agree, our bilateral ties are strong and friendly, however there is definitely room for growth, and I believe the CCCJ can play an important role in helping drive this. Thanks much in advance for your support and please never hesitate to reach out. 
Aaron Reist
My name is Aaron Reist and it is a great honor to be nominated for vice chair of the CCCJ.
Currently a Governor on the board, I have been an active member since 2018.
I am passionate about Canada, Japan and the Chambers role in bringing the two together and continue to be delighted and inspired by the diversity of ideas and skills her membership has shared with me. The North Star that had guided me through my journey at the CCCJ has never been clearer: we are a member-driven, member-focused organization, and as Vice Chair/Governor/Member/Canadian my goal will be to help grow and nurture her membership/network.
I am a Senior Product Manager at Woven Alpha of Woven Planet Holdings.  Prior to this role I have spent close to 15 years working for Goldman Sachs spanning multiple roles related to their Asset Management, Special Situations and Merchant Banking businesses.
My journey with the CCCJ began in 2018 as a member of a team that was tasked to work with former McGill MBA grads at Sonata to help assess the membership structure and our organization compared with our peers.  Baptism by fire; it was a great experience to learn some of the inner workings of the chamber and would motivate me to dive deeper into chamber activities.
From there, my next milestone was joining the Investment guide committee, publishing the 2020 version of the Investment Guide and broadening the committee's mandate to include Innovation, Investment and Business opportunities. 
The current pandemic has forced us to change how we connect and engage our members and I have been fortunate to be a part of the External Relations Committee, Hiring Committee and various ad-hoc committees that help navigate these unprecedented times.  I look forward to seeing how much stronger we come out on the other side.
Annamarie Sasagawa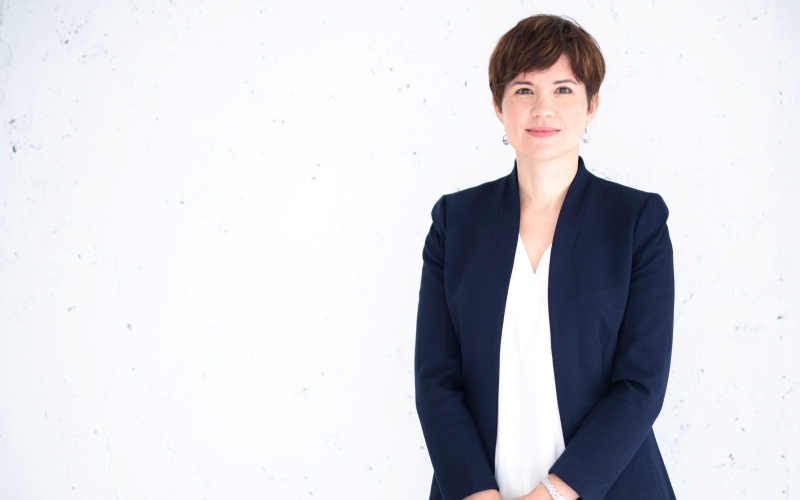 I'm originally from British Columbia and have lived in Japan for 17 years. A cultural anthropologist by training, I studied at UVic, SFU, and the University of Tokyo. I currently work at Kao Corporation, where I support global business expansion, and I'm also an MBA instructor at the University of Tsukuba.
I'm running for Vice Chair of the CCCJ to do two things.
First is to continue to grow the CCCJ community. I've always appreciated the welcoming, diverse community we have at the Chamber, and I want to see it continue to grow. Now that distance matters less than it used to, I'd particularly like to reach out to members and potential members outside the Tokyo area.
Second is to invest in making the Chamber the go-to place for business-relevant insights and support. The Canada-Japan relationship is full of potential, but the landscape is changing quickly. I want to support our members with insights, information, and support on Canada-Japan business that they can't find anywhere else. The Chamber succeeds when our members do.
If you want both a welcoming community and business-critical advice and support from the Chamber, I'd be delighted to have your support.
Akira Yamaguchi
Akira Yamaguchi has been appointed as Investissement Québec International's next representative in Japan dedicated to attracting Japanese investment to the province of Québec. She will be based at the Québec Government Office in Tokyo led by David Brulotte.
Fluently trilingual in English, French and Japanese, Akira brings over 15 years of experience in international business development in France, Québec and Japan. Her in-depth knowledge of the Japanese market and the Québec-Japan business cultures, combined with her vast network in high-growth sectors such as animation and video games, make Akira well positioned to help Investissement Québec International achieve greater success in the Japanese market. Akira joined Investissement Québec International in April to ensure a transition with Mohan Patel, who plans to take gradual retirement later this year.
Prior to her position at Investissement Quebec International, she has close to a decade of experience as a independent consultant. She coordinated the opening of two branch offices for Japanese video game companies in Montreal, she participated in several official trade missions including the Asia Pacific Foundation First Canada's first women-only business mission to Japan in 2019. 
She has assisted many companies in their efforts to develop business opportunities in Japan and the Western countries. Akira was a board member and secretary of the Quebec Japan Business Forum (QJBF) for 2 years and was then elected as President for 3 years. Akira was also the moderator and MC of "L'Effet Québec "in Shibuya, a B2B event from the Quebec Government initiative, showcasing the Quebec creator's know-how in digital creativity.
Akira was born and raised in France from Japanese parents. She has lived in Montreal for 11 years and has become a Canadian citizen in 2014.
Riyo Whitney
I am seeking a second term as Governor to bring fruition to the projects that are currently in motion and for the opportunity to do more for the CCCJ community. My area of expertise is in Education, specifically in administrative leadership, and curriculum and instruction. I have taught elementary to university (UFV and VIU), and have participated in the development of curricula for BC, the State of California, and for Stanford U's SPICE program. As the Principal of a BC offshore school in Japan, I have been successfully managing the complexity of dealing with cross-cultural, linguistic, and often conflicting policy challenges. Recently as an Education Consultant, I have been advising education-related business start-ups as well as consulting and collaborating with educational leaders and schools to improve the state of English education, STEAM, and competency-based learning here in Japan, especially critical thinking, creative thinking, and communication skills. Canadian Education is a truly valuable and marketable commodity!  
As for other business experience, I co-own an Aviation business in Canada. A few more mentions would include: Hospitality sales, G7 Summit contract work, and Sister-City bridging work between towns in Canada and Japan. I am a Japanese-Canadian, bilingual and bicultural, with a thorough understanding of the nuances of each culture and its business practices.
I have been active on numerous CCCJ committees: Education, Hiring, Events, and, "Team Canada". Project initiatives have included: Indigenous Business speaker series; Speed Business Mentoring for young professionals (interrupted by COVID), and more! I plan to put more energies into Chamber to Chamber initiatives. So that's enough about me! It's time to learn more about YOU… YOUR businesses, YOUR wants, and YOUR needs. I represent the interests of the membership and endeavour to help make the Chamber THE go-to place for Canada-Japan business matters with outstanding value for YOU, the members.
Robert Heldt
Robert Heldt, CEO & Co-founder, Custom Media
Linkedin: https://www.linkedin.com/in/robertheldt/
Robert founded Custom Media, an award-winning, integrated digital marketing and strategic communications agency in Tokyo in 2008. He regularly advises global brands on their market entry and expansion strategies for Japan. He has a passion for high-quality creative work and delivering strategic marketing solutions with a results-driven approach.
Robert has an MBA from McGill University and a certificate in Digital Transformation Platform Strategies from MIT Sloan. He recently launched www.GoConnect.jp a digital marketplace platform to support local businesses in Japan that were economically hit the hardest by Covid-19. He is also the founder of Impact Influencers, an innovative influencer marketing platform that brings together socially responsible businesses and key influencers.
Jackie F. Steele
Dr. Jackie F. Steele, Founder & CEO, enjoi Diversity & Innovation 
Dr. Steele is a trilingual, Canadian political scientist, author, and longtime Japan resident. Jackie has taught at leading universities in Canada (UOttawa, SFU) and Japan (UTohoku, UTokyo, Nagoya Law). As CEO of enjoi Diversity & Innovation, she shares expertise with global-minded leaders in Japan on diverse citizenship, inclusive decision-making, and change management strategies achieved through diversity-positive eco-system design and diverse talent mobilization. 
For over 20 years Jackie has been guiding grassroots organizations and public/private sector policy leaders in the creation of policy solutions that place diversity, gender equality, and inclusive innovation at the heart of organizational culture. Jackie has represented Canadian civil society thought leadership on diverse women's equality to the UN Commission on the Status of Women (2008/2009), and served as gender/diversity advisor to the Japan Women's Network for DRR on law reform advocacy for the UN international Sendai Framework for Disaster Risk Reduction (2015). Jackie teaches disaster risk governance in the Graduate School of Global Environmental Studies, Sophia University. 
In her volunteer life, she serves as Representative Co-Director of FEW Japan supporting diverse women professionals, she leads the Global Diversity Management Committee as a Governor of the Canadian Chamber of Commerce in Japan, is an angel investor with SheEO Canada, and is the Strategic Advisor of WomEnpowered International at the UTokyo.  
Why I am running? What do I wish to accomplish?
I am committed to building solidarity, business opportunities, and Japan-Canada soft power with other dynamic members and professionals living and working in Japan. Through the Experts on Call initiative and the Global Diversity Management Committee, I am keen to continue building the profile and strength of the Japan-Canada relationship, and I believe that our Chamber can be a key stakeholder in Japan to showcase Canadian perspectives on the value of diversity, innovation, and sustainability to build robust economies and vibrant nations. 
Stephen Nagy
Stephen is originally from Calgary, He has been a Senior Associate Professor at the Department of Politics and International Studies at the International Christian University since September 2014.
Concurrently, he is a Research fellow the Canadian Global Affairs Institute (CGAI) and a Visiting Fellow with the Japan Institute for International Affairs (JIIA). Previously he was selected as a Distinguished Fellow for the Asia Pacific Foundation from 2017-2020.
 
Prior to returning to Tokyo, he was an Assistant Professor at the Chinese University of Hong Kong from Dec. 2009 -Jan. 2014. He obtained his PhD from Waseda University, Japan in International Relations in Dec. 2008.
His recent funded research projects are "Sino-Japanese Relations in the Wake of the 2012 Territorial Disputes", and "Perceptions and drivers of Chinese view on Japanese and US Foreign Policy in the Region". He is currently working on middle power approaches to great power competition in the Indo-Pacific.
Stephen provides macro-level geopolitical analysis on trends in the region to businesses, governments and the media. He has published widely in peer-reviewed international journals such as China Perspectives, East Asia, the Journal of Asian Politics and History and the International Studies Review on topics related to trade, nationalism and China-Japan relations. He has also published in think tank and commercial outlets such as the China Economic Quarterly  on trade and political risk. In addition to writing in media and policy forms outlets in Japanese and English such as Diamond OnLine, SCMP, the East Asian Forum and Policy-net on issues facing the region, Stephen is a frequent political/ economic and security commentator on Japan-China-Korea-US relations in Japanese and international media outlet such as the New York Times, BBC, CNN, SCMP, The Japan Times, The National Post, cNBC, Al Jazeera, Channel News Asia, Australian Broadcasting Corporation, etc.
Seiji Omote
I have been associating with Canadian Forest, especially in BC and Alberta last 44 years mostly in Tokyo by selling forestry products from those states into Japanese housing industries.
I joined CCCJ about 30 years ago as a corporate member but not an active member. In March, 2013, I joined HBA group with good support by Wilf Wakely, which, obviously, opened my eyes and started associating with other CCCJ members as well as activities.
Japan and Canada have been maintaining excellent relationship in many ways and I believe CCCJ would contribute to make it even better by providing networking opportunities to corporates as well as to individuals.
CCCJ has good networks with other countries' chambers of commerce,
which should also open up good opportunities globally.
In order to make this organization more active, it would be quite important to have as many CCCJ members as possible, and as a governor I would like to work closely with the membership committee and other HBA members in an attempt to recruit new members, and join CCCJ's networking activities such as the Golf Scramble held on April 23, 2021 to solidify networks.
Shawn Lawlor
Shawn Lawlor
Managing Director
COFI / Canada Wood Japan
Shawn Lawlor graduated from the University of Ottawa in 1990. Following graduation, he worked in Japan as an English language teacher in Kochi Prefecture under the Japan Ministry of Education's JET program. He then returned to Canada to complete post graduate studies under Capilano University's Asia Pacific Management Program.
Shawn began his career in the forest products sector as Japan Export Sales Manager of value-added building materials and Western Red Cedar products. He subsequently joined Doman Western Forest Products (WFP) as a lumber trader for Coastal B.C. timber sales to Asia; where he focused on leading new business development initiatives to China and Japan. He then joined Tembec Forest Products where he served as Sales Manager responsible for Industrial and Specialty sales to North American and export markets, overseeing a division responsible for over $100 million in annual sales.  
In 2007 he joined the Canada Wood Tokyo Office as Managing Director. His key role in this capacity is to lead a multi-disciplinary team to manage access and trade development initiatives on behalf of Canada's forest industry. In this capacity, Shawn also spearheaded the Canada Tohoku Reconstruction Project humanitarian relief effort to re-build wooden public structures in the region affected by the 2011 Tsunami.
Over the past 14 years he has been extensively engaged with the Canadian Chamber of Commerce in Japan, where he has served as Vice-Chair, Governor and several committees including Trade Policy and Membership. He remains actively committed to advancing bilateral business ties between Canada and Japan.
Karl Pires
A native British Columbian (born in Port Alberni and raised in Victoria), my affection for Japan blossomed in 1988 at the University of Victoria (UVic) when I began studying Japanese as part of my Pacific and Asian Studies degree and also worked part-time as a guide and mentor for Japanese college students in UVic's ESL program.  My first experience working in Japan was in 1990 as part of the hotel dining room staff of the ryokan Nisshinkan at Manza Onsen (Gunma Prefecture).  Then, after graduation from UVic in 1992, I spent two years as a Coordinator of International Relations at the Wakayama Prefectural Government as part of the JET Program.
Since graduating from the University of Toronto law school in 1998, I have split my 22-year career as an international lawyer between Vancouver (8 years) and Tokyo (14 years).  I advise on a wide range of cross-border M&A and commercial transactions, particularly in the renewable energy and technology industries, involving both Japanese businesses engaged in business overseas and Canadian companies active in Japan.
During my time in Vancouver, I served for four years as a director on the Board of Directors of the Japan-Canada Chamber of Commerce, an organization that is similar to the CCCJ with a membership comprised of primarily Japanese and Canadian businesses, JETRO and the Consul General of Japan in Vancouver. And since returning to Japan in 2008, I have been keenly involved in the CCCJ, including as a Governor and the Corporate Secretary (who is appointed by the Chair) for the past eight years and as the Chair of the Constitutional Reform Committee, which is responsible for managing our charter documents, the Constitution and the By-Laws (you can find the current versions under the "Resources" tab on the CCCJ website).
2021 is a year of transition for the CCCJ.  We will be welcoming in a new Chair at our upcoming AGM – many thanks to outgoing Chair Neil van Wouw for his fantastic leadership over the years.  We are also in the process of recruiting a new Executive Director – thank you also to Marie Ohashi for all your great work as Executive Director (and Office and Event Manager before that).  And, hopefully, we will soon be transitioning out of the COVID-19 pandemic era and back into a business environment that will allow us to ramp up our pursuit of the CCCJ's mission to promote the development of commerce between Canada and Japan and ensure that diversity and sustainability are key drivers of that pursuit.
I believe that my experience as an active member of the CCCJ for the past 13 years, my institutional knowledge I have gained through this experience, and my legal background and familiarity with the CCCJ's Constitution and By-Laws would allow me to add value to the various strategic discussions, outreach activities and external relations that the Board will engage in during the upcoming period of transition.
Thank you for your continued support of the CCCJ and for your kind consideration of my candidacy for re-election as a Governor.
Nicolas Chow Chin Sung
After working 7 years in the robotic automation and manufacturing industry in Montreal, I decided to move to Japan in order to take advantage of the McGill MBA remote campus in Tokyo. I became the first McGill MBA student from the main campus to complete all my courses abroad.
My career as a robotics engineer did not skip a beat in the overseas transition. I worked for Kyoto Robotics developing robot logistics applications for warehouse automation. And then, transitioned my skills into robotics consulting at Innovatech Studio, where I performed evaluations and project conceptualizations for warehouse logistics automation. Now, I am the head of engineering at Telexistence, where I am leading the development team to design, build, and implement humanoid robots as remote avatars for our "augmented workforce" concept.
I also mentor a high school robotics program called FIRST robotics (For Inspiration and Recognition of Science and Technology). My Canadian team, The Northern Knights, team 296, are the longest running Canadian team, and the 1st ever Canadian World champion of the competition. One of my former students created her own team in Tokyo, and the program is now starting to pick up in Japan! I am involved with the FIRST Japan organization in creating demonstrations to promote the program.
In my spare time, I also practice Aikido and play ice hockey. I've travelled across all of Japan by shinkansen, and once hiked Mt. Fuji twice in the same week. I am currently on the board of the McGill Alumni Association in Japan, and hold the role of treasurer. I look forward to finding ways to help others advance in their endeavors, and to contribute to the Canadian community in Japan.